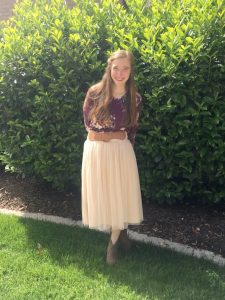 Mikaela Wilkins 
Major: Editing and Publishing with a Creative Writing minor
Year in School: Senior
Where I'm from: Idaho Falls
Favorite author: C. S. Lewis
Book recommendations: Atlas Shrugged by Ayn Rand, Elantris by Brandon Sanderson, and anything by C. S. Lewis. Also, the short story "Story of Your Life" by Ted Chiang, which has some interesting linguistic connections. 
Why I joined Schwa: I find Linguistics fun, and I wanted editing experience.